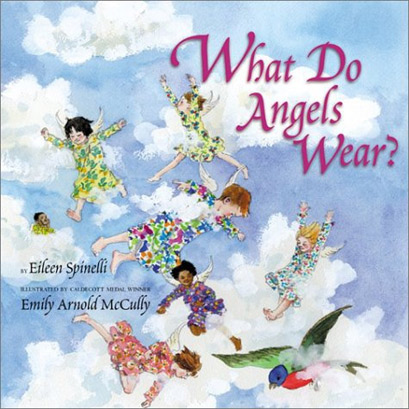 WHAT DO ANGELS WEAR?

...Rhyming text describes angels flying, singing , dancing, playing, baking and sleeping. A young child seeks to understand the nature of angels, in very childlike terms.

A bedtime discussion between mother and daughter explores the secret lives of angels, from dancing and playing hide-and-seek to dressing in clothing that will be familiar to every child.

Are Angels real? What do you think?